Android Repairs
We understand when your android phone needs repair, it can throw you into a frenzy. From your contacts and appointments, to your documents and playlists, your phone is a crucial part of your life. Whether your android phone needs a screen repair, battery replacement, or has been affected by water damage, we have the parts, skills and experience to get the repair done quickly and for an affordable price.

If you are looking for a high-end phone repair in Sacramento, visit the professionals at First Response Phone Repair to get the best service. We specialize in repairing smartphones of all makes and models. Our highly skilled and qualified technicians use state-of-the-art equipment to repair your device quickly and at an affordable price! From cracked, non-functional screens and water damage, to malfunctioning batteries, broken buttons and camera lenses – we fix everything and bring your smartphone back to life! We provide phone repair services for devices by Apple, Samsung, Google, HTC, Sony and many more! Contact us now or visit your nearest First Response Phone Repair Store and get a free estimate for your device! We have other services like trading broken tablets for cash here as well – make some money with the old tech you have!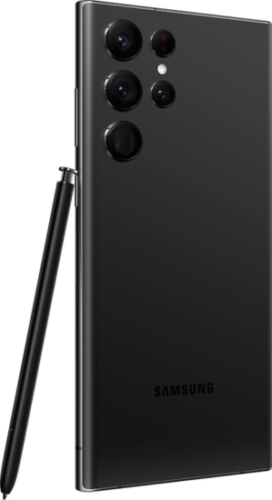 Your Ultimate Phone Repair Choice in Sacramento:
Although finding the right and reliable Phone Repair in Sacramento is quite difficult. If you want to change your phone screen or any other common issues, you are dealing with, come to First Response Phone repair. From minor to major damages, we have the finest solution for all of your problems related to cell phone repair. We deliver prompt, affordable and quick services to our customers. Hence, if your phone diagnoses any problem, take your phone to the right place, as we are ready to fix your concerns insteading of keep delay or not delivering the fine services to you.
Fix Your Problem By Today – Say GoodBye to Tomorrow!
So, if your phone breaks, you don't need to repair it by tomorrow, repair it by today with First Response Phone Repair, Sacramento. With state of the art equipment, and with our skilled staff, we are always ready to solve your problem by taking minimum time. Our highly skilled crew assists customers identify the problem in Cell Phone Repair, Sacramento. If your Phone got broken, screen got cracked, bring your phone to us. Our technicians will get
Android Common Repairs
Our Dedicated Team Of Repair Experts Are Always Available To Get Your Android Phone Working Like Brand New

Front Glass Repair

Back Glass Repair

Charging Port Replacement

Speaker Replacement

Camera Replacement

Battery Replacement
Why Our Customers Love Us
PREMIER CUSTOMER SERVICE
Customer Satisfaction is our top priority! We work diligently and earnestly to make our customers happy.
QUICK TURNAROUND

Our warranty is well trusted in the tech repair space!
LOW PRICE GUARANTEE

If our competitors have better rates, we will match their price by $10 within a 10-mile radius.
EXPERT TECHNICIANS

Our highly skilled and knowledgeable professionals can remedy all of your phone-related problems. If we can't fix it, we won't charge you!
Best Repair Service
What Our Customers Are Saying
So amazing work they do.
Quinlan McCarthy
2023-06-24
Huge selection of great condition, unlocked brand-name phones, with a consistently rotating stock. Any type of tech service you can imagine and a friendly staff. Right price, right device, and absolutely wonderful service. Thanks guys, you rock.
They fixed ipad and I had it back that afternoon. V
Khach from USA
2023-04-25
Good job guys 👌
Really good they handle there stuff they keep their word everything I have took there has come out on time and they charge fair prices just wish they had more inventory that's all