Game Console Repair Services in Rancho Cordova, CA
Experiencing disruptions in your gaming due to a malfunctioning console can be frustrating, especially in a thrilling gaming moment. We at First Response, provide gaming console repair solutions comprehend the vexation and are dedicated to providing swift and reliable Xbox & PS4 repairs in Rancho Cordova, CA. Whether an Xbox, PS4 or any other game console, our skilled technicians assure you of efficient and affordable solutions, bringing your gaming experiences back to life.
Is your game console giving you a tough time? Connect with us at (916) 203-4363 or swing by First Response for proficient Xbox and PS4 repair in Rancho Cordova, CA. We specialize in addressing various console issues utilizing advanced diagnostic and repair techniques. From power issues to disc drive problems, we've got you covered! Obtain your free estimate today and delve into our diverse range of repair services to meet all your gaming needs!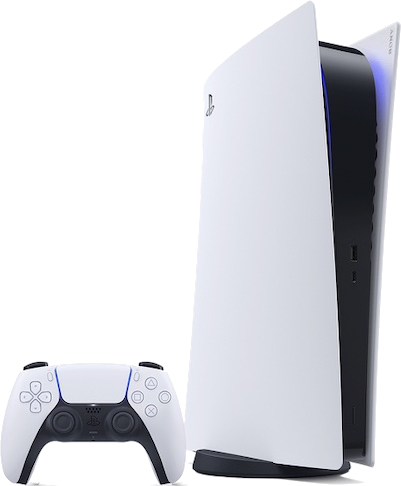 Exceptional PS4 and Xbox Repair in Rancho Cordova, CA
Choosing a reliable repair service is crucial to ensure your gaming console's longevity and optimal performance. Rancho Cordova Gaming Repair Solutions is your trusted companion for top-notch PS4 and PC repair in Rancho Cordova, CA. We understand the intricacies of different gaming consoles and deliver impeccable and durable repair solutions. Avoid the hassle of recurring issues and entrust your console to our experienced team for a smooth and satisfying gaming journey.
Comprehensive Game Console Repair Solutions for Avid Gamers
No matter the model or make of your gaming console, we are equipped to resolve all your gaming concerns promptly. Our team of experts is proficient in dealing with a myriad of issues in various game consoles, providing high-quality and enduring repair solutions. Whether it's resolving software glitches or hardware malfunctions, we cater to the diverse needs of the gaming community in Rancho Cordova, CA, ensuring you get back to your gaming adventures without unnecessary delays.
Wide-Ranging Services for Game Console Repair in Rancho Cordova, CA
Our specialized services encompass: Are you facing issues with your gaming console? Do you need swift and reliable game console repair in Rancho Cordova, CA?

HDMI Port Replacement

Hard Drive Repair

Overheating

Power Issues
Look no further! Reach out to Rancho Cordova Gaming Repair Solutions for unparalleled repair services, and let us elevate your gaming experience!
Why Our Customers Love Us
PREMIER CUSTOMER SERVICE
Customer Satisfaction is our top priority! We work diligently and earnestly to make our customers happy.
QUICK TURNAROUND

Our warranty is well trusted in the tech repair space!
LOW PRICE GUARANTEE

If our competitors have better rates, we will match their price by $10 within a 10-mile radius.
EXPERT TECHNICIANS

Our highly skilled and knowledgeable professionals can remedy all of your phone-related problems. If we can't fix it, we won't charge you!
Best Repair Service
What Our Customers Are Saying
So amazing work they do.
Quinlan McCarthy
2023-06-24
Huge selection of great condition, unlocked brand-name phones, with a consistently rotating stock. Any type of tech service you can imagine and a friendly staff. Right price, right device, and absolutely wonderful service. Thanks guys, you rock.
They fixed ipad and I had it back that afternoon. V
Khach from USA
2023-04-25
Good job guys 👌
Really good they handle there stuff they keep their word everything I have took there has come out on time and they charge fair prices just wish they had more inventory that's all