Unparalleled Android Repair Services in North Highlands, CA
We comprehend the inconvenience and frustration that arise when your indispensable Android device is out of commission. Being pivotal for daily communications and organizing essential tasks, your Android phone necessitates prompt and reliable repair. For proficient services like Samsung phone repair and Android screen repair in North Highlands, CA, our talented team is equipped with advanced tools, experience, and skills to perform the repairs rapidly and economically.
When Android phone repair in North Highlands, CA, is needed, the experienced professionals at First Response Phone Repair are your go-to experts. We are proficient in rectifying diverse issues for all Android models, including Samsung and Google. Our adept technicians and avant-garde technology resolve any issue, be it water damage, faulty batteries, broken buttons, or impaired cameras, bringing your Android back to its peak performance. Don't hesitate! Reach out to us or visit our iPhone repair shop in North Highlands, CA, for a free assessment of your Android device!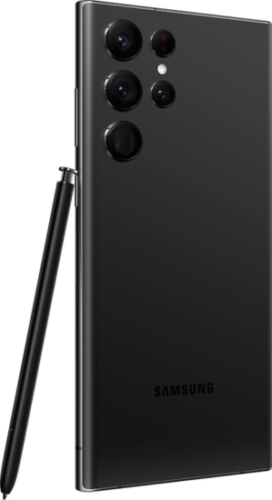 Your Trusted Android Screen Repair Solution in North Highlands
Finding a trustworthy and skilled service provider for Google or Samsung phone screen repair in North Highlands, CA, can take time and effort. If you encounter a cracked screen or other common Android problems, contact First Response Phone Repair. We tackle a range of damages, offering optimal solutions for all your Android repair requirements. We are committed to providing swift, cost-effective, and exceptional services, ensuring customer satisfaction. So, when your Android encounters a snag, remember we are at your service, solving your issues without delay or subpar services.
Get Your Android Issues Resolved Today – Fast and Reliable!
Postpone no more on your Android phone repair in North Highlands, CA – opt for First Response Phone Repair. Backed by sophisticated technology and an expert team, we diagnose and amend issues with unparalleled accuracy and urgency. If your Android device is in despair, our experienced technicians are ready to assist, guaranteeing it is restored promptly to its optimum functionality.
Common Android Repairs
We Are Dedicated to Restoring Your Android Device to Its Original Condition: Act Promptly! A non-operational Android should maintain your day! Contact us or visit our Android repair shop in North Highlands, CA, for dependable and swift repair services.

Front Glass Repair

Back Glass Repair

Charging Port Replacement

Speaker Replacement

Camera Replacement

Battery Replacement
Maintaining a professional and empathetic tone, we emphasize the reliability and benefits of availing our services, urging immediate action. Our discourse is clear, concise, and free from intricate terminologies. Partner with us and witness your Android device regain its flawless operation!
Why Our Customers Love Us
PREMIER CUSTOMER SERVICE
Customer Satisfaction is our top priority! We work diligently and earnestly to make our customers happy.
QUICK TURNAROUND

Our warranty is well trusted in the tech repair space!
LOW PRICE GUARANTEE

If our competitors have better rates, we will match their price by $10 within a 10-mile radius.
EXPERT TECHNICIANS

Our highly skilled and knowledgeable professionals can remedy all of your phone-related problems. If we can't fix it, we won't charge you!
Best Repair Service
What Our Customers Are Saying
So amazing work they do.
Quinlan McCarthy
2023-06-24
Huge selection of great condition, unlocked brand-name phones, with a consistently rotating stock. Any type of tech service you can imagine and a friendly staff. Right price, right device, and absolutely wonderful service. Thanks guys, you rock.
They fixed ipad and I had it back that afternoon. V
Khach from USA
2023-04-25
Good job guys 👌
Really good they handle there stuff they keep their word everything I have took there has come out on time and they charge fair prices just wish they had more inventory that's all