Tablet Repairs
Looking for that premium tablet repair in Sacramento? You have come to the right place as we can take a look at your tablet, diagnose the problem quickly and get to repair it in no time. iPads are amazing machines with a large 120Hz display and stereo speakers for an immersive experience. We can fix broken screens, damaged speakers, water damage, battery, camera, microphone and more. All you have to do is walk into your nearest phone repair store and get it checked. We fix all kinds of iPads and other tablets as well! Our repair prices are affordable and hard to beat considering the work our expert technicians put in and the high-grade repair equipment we make use of! For further information, visit First Response Phone Repair today and while you are there, you can check out some of our other products as well like some of the best mobile accessories in Sacramento.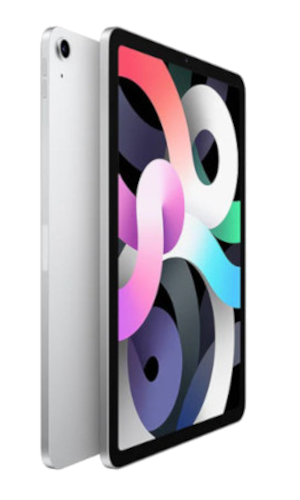 Pledging the Solution that Your Tablet deserve In Sacramento
If you have a tablet, your device may have more chances to suffer from any damages at any time like other devices. At this point, you have to call First Response Phone Repair, as we have highly skilled technicians that diagnose the fault your devices have within a short space of time. We always work under the right approach that can fit for your problem and guarantee 99% satisfactory results from the client side. All our customers that had come to us for their tablet repair, got satisfying results from us. As our utmost priority is to help customers and repair their devices without taking much time.
We Repair For Your Use- For Your Play
No Matter what type of tablet you have, no matter what type of problem your tablet has diagnosed, our team is ready to provide an advanced solution for your concern. Whether your tablet screen got cracked or your device has water damage or any other common issues, we are here to help you and give you the smart solution for your smart devices. Also, we use only high quality parts and materials while repairing tablets. Whether you need a new screen or an internal component replaced, we're here to help. Our tablet repair services are available at competitive rates, so you can be sure you're getting the best value.
Tablet Common Repairs
Our Dedicated Team Of Repair Experts Are Always Available To Get Your iPad or Other Tablet Working Like Brand New

Front Glass Repair

Back Glass Repair

Charging Port Replacement

Speaker Replacement

Camera Replacement

Battery Replacement
Why Our Customers Love Us
PREMIER CUSTOMER SERVICE
Customer Satisfaction is our top priority! We work diligently and earnestly to make our customers happy.
QUICK TURNAROUND

Our warranty is well trusted in the tech repair space!
LOW PRICE GUARANTEE

If our competitors have better rates, we will match their price by $10 within a 10-mile radius.
EXPERT TECHNICIANS

Our highly skilled and knowledgeable professionals can remedy all of your phone-related problems. If we can't fix it, we won't charge you!
Best Repair Service
What Our Customers Are Saying
So amazing work they do.
Quinlan McCarthy
2023-06-24
Huge selection of great condition, unlocked brand-name phones, with a consistently rotating stock. Any type of tech service you can imagine and a friendly staff. Right price, right device, and absolutely wonderful service. Thanks guys, you rock.
They fixed ipad and I had it back that afternoon. V
Khach from USA
2023-04-25
Good job guys 👌
Really good they handle there stuff they keep their word everything I have took there has come out on time and they charge fair prices just wish they had more inventory that's all