Supreme Android Repair Services in Citrus Heights, CA
We recognize the hassles and disruptions when your essential Android device is not operational. In a world where Android phones are integral for communications and managing daily activities, it's imperative to have a swift and dependable repair service. For premium services such as Samsung phone repair and Android screen repair in Citrus Heights, CA, our team is ready with the latest tools, extensive knowledge, and adept skills to perform repairs promptly and affordably.
When you need Android phone repair in Citrus Heights, CA, the seasoned professionals at First Response Phone Repair are your reliable choice. We excel in resolving various problems for all Android models, including Google phones. Our skilled technicians, utilizing cutting-edge technology, swiftly address diverse issues like malfunctioning batteries, broken screens, and water damage, restoring your device to prime condition. Do not delay! Contact us or drop by our repair shop in Citrus Heights, CA, for a complimentary assessment of your Android device!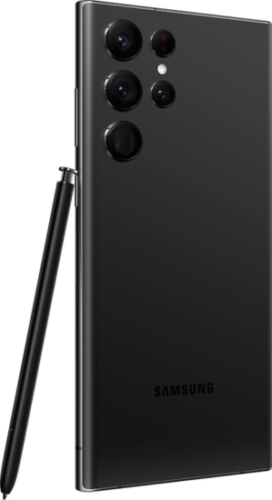 Reliable Android & Samsung Phone Repair Services in Citrus Heights
Searching for a reliable and efficient Google and Samsung phone repair service in Citrus Heights, CA, can often be daunting. When faced with a damaged screen or other prevalent Android issues, look no further than First Response Phone Repair. We address various damages, delivering optimal solutions for all your Android repair needs. We pride ourselves on offering quick, budget-friendly, and superior services, ensuring the contentment of our clients. So, if your Android device faces glitches, rely on us to resolve your concerns with unparalleled efficiency and satisfaction, For dependable iPhone repair in Citrus Heights, CA, trust First Response Phone Repair. We offer swift and budget-friendly solutions, guaranteeing satisfaction.
Resolve Your Android Problems Today – Efficient and Trustworthy!
Procrastinate no further for your Android screen repair in Citrus Heights, CA – choose First Response Phone Repair. Equipped with advanced tools and a knowledgeable team, we identify and rectify issues with the utmost precision and speed. If your Android is experiencing difficulties, our adept technicians are here to help, ensuring the rapid restoration of your device to peak performance.
Common Android Repairs
Resolve Your Android Problems Today – Efficient and Trustworthy! Take Action Now! Don't let a malfunctioning Android disrupt your routine! Contact us or visit our Android repair shop in Citrus Heights, CA, for reliable and speedy repair solutions.

Front Glass Repair

Back Glass Repair

Charging Port Replacement

Speaker Replacement

Camera Replacement

Battery Replacement
With professionalism and empathy, we highlight the advantages and dependability of our services, encouraging immediate responses. Our language is clear, concise, and devoid of complex jargon. Join hands with us and watch your Android device return to its seamless functioning!
Why Our Customers Love Us
PREMIER CUSTOMER SERVICE
Customer Satisfaction is our top priority! We work diligently and earnestly to make our customers happy.
QUICK TURNAROUND

Our warranty is well trusted in the tech repair space!
LOW PRICE GUARANTEE

If our competitors have better rates, we will match their price by $10 within a 10-mile radius.
EXPERT TECHNICIANS

Our highly skilled and knowledgeable professionals can remedy all of your phone-related problems. If we can't fix it, we won't charge you!
Best Repair Service
What Our Customers Are Saying
So amazing work they do.
Quinlan McCarthy
2023-06-24
Huge selection of great condition, unlocked brand-name phones, with a consistently rotating stock. Any type of tech service you can imagine and a friendly staff. Right price, right device, and absolutely wonderful service. Thanks guys, you rock.
They fixed ipad and I had it back that afternoon. V
Khach from USA
2023-04-25
Good job guys 👌
Really good they handle there stuff they keep their word everything I have took there has come out on time and they charge fair prices just wish they had more inventory that's all