Premium Apple Watch Repair Services in Citrus Heights, CA
An Apple Watch is a crucial accessory for managing daily tasks, staying connected, and monitoring health. When it is malfunctioning, it could disturb your routine considerably. At Citrus Heights Precision Watch Repair, we understand the importance of prompt and efficient Apple watch repair or iPhone repair in Citrus Heights, CA. Our professional technicians are committed to delivering top-notch services, ensuring your Apple Watch is restored to its pristine condition in no time.
Are you facing difficulties with your Apple Watch in Citrus Heights, CA? Call us at (916) 735-2266 or visit our repair center for unrivaled Apple watch screen and glass repair services. We deploy advanced repair methodologies and use genuine replacement parts to guarantee your device's longevity and optimal functionality. Receive a free estimate today and explore our extensive repair services to meet your needs.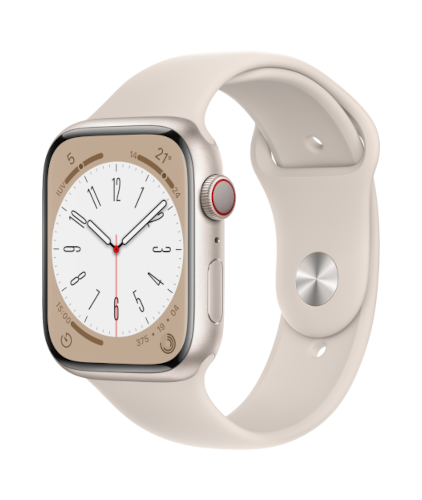 Reliable Apple Watch Screen Repair Services in Citrus Heights, CA
First Response is your go-to destination for all your Apple Watch screen repair needs in Citrus Heights, CA. Whether a screen malfunction or a software glitch, our experienced technicians provide comprehensive solutions, ensuring your Apple Watch operates seamlessly.
Ensuring Uninterrupted Performance and Health Monitoring!
A fully functional Apple Watch is pivotal for maintaining seamless connectivity and accurate health monitoring. At First Response Phone Repair, we strive to mitigate your inconveniences and enhance your Apple Watch's performance through our meticulous and detailed services. From minor adjustments to major overhauls, we are ready to address all your concerns, restoring your Apple Watch to peak performance.
Wide-ranging Apple Watch Repair Services in Citrus Heights, CA
Our specialized services cover a broad spectrum of repair needs, including: If your Apple Watch requires immediate and reliable repair in Citrus Heights, CA, contact Citrus Heights Precision Watch Repair.

Speaker Replacement

Water Damage

Power Issues

Other Repair
Allow our expert services to rejuvenate your Apple Watch, ensuring it aligns perfectly with your connectivity and health-tracking aspirations!
Why Our Customers Love Us
PREMIER CUSTOMER SERVICE
Customer Satisfaction is our top priority! We work diligently and earnestly to make our customers happy.
QUICK TURNAROUND

Our warranty is well trusted in the tech repair space!
LOW PRICE GUARANTEE

If our competitors have better rates, we will match their price by $10 within a 10-mile radius.
EXPERT TECHNICIANS

Our highly skilled and knowledgeable professionals can remedy all of your phone-related problems. If we can't fix it, we won't charge you!
Best Repair Service
What Our Customers Are Saying
So amazing work they do.
Quinlan McCarthy
2023-06-24
Huge selection of great condition, unlocked brand-name phones, with a consistently rotating stock. Any type of tech service you can imagine and a friendly staff. Right price, right device, and absolutely wonderful service. Thanks guys, you rock.
They fixed ipad and I had it back that afternoon. V
Khach from USA
2023-04-25
Good job guys 👌
Really good they handle there stuff they keep their word everything I have took there has come out on time and they charge fair prices just wish they had more inventory that's all